The summer is here and that means lots of free time for your kids. So, when pool time is over, or it is just too hot to get outside and your kids are looking for some cool things to do with all that paper you have stuffed in that drawer – how about you try some fun paper craft ideas!
I love anything artsy and so naturally spending time with my kids making crafts is not only a great way to kill some hours of boredom it is a great way to put our creative skills to use. This post will talk about some of my favorite summertime papercrafts from around the web.
Benefits of Paper Crafts
Paper crafts are a great at-home activity because they can keep the kiddos busy when they run out of things to do. However, we often don't put much thought into the mental benefits that something as simple crafting can have on our children.
Surprisingly, paper crafts can provide many mental health benefits but a few of my favorites include;
They improve motor skills
They help with learning to follow rules
They improve critical thinking
They help to express emotions
They encourage social skills and,
They help develop imagination
Paper Craft Ideas
Now that you understand some of the important benefits that allowing your children to engage in paper crafts can have. Let's take a look at some of my favorite summer papercrafts.
These crafts have a summertime theme to them and do not take much effort or supplies to put together.
Ice Cream Paper Crafts
Photo by easypeasyandfun.com
I scream you scream, we all scream for ice cream! Okay, I just had to say it. But truth be told who doesn't love a nice cold cone or bowl of ice cream on a hot summer day? So, then I thought- who wouldn't want to make ice cream papercrafts. I have to tell you this set of paper crafts are not only cool looking (see what I did there) but they are adorbs.
Your kids will not only enjoy making them but you just may have to go for actual ice cream afterward!
Click here to learn how to make this ice cream craft
Watermelon craft
Photo by thebestideasforkids.com
Watermelon is one of my favorite summertime treats. What better way to get a healthy snack that is refreshing and can cool you down at the same time. Making watermelons is just as fun as eating them so I thought this watermelon craft from thebestideasforkids.com was just the cutest thing. It is very easy to make and would be perfect for a summer get-together.
Click here learn how to make this craft
Crab Paper Plate Craft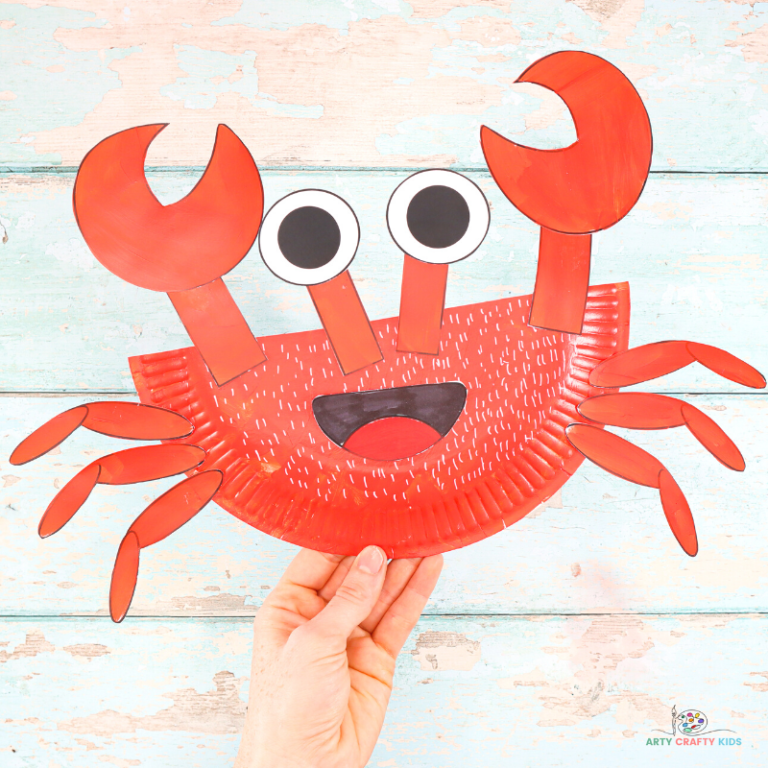 Photo by artycraftykids.com
Summertime reminds me so much of walks on the beach, pool parties with my family, and backyard barbeques. So this next craft I thought was a great addition to my list of summer crafts. Crabs remind me of the beach and this papercraft can be enjoyed by younger children as well as older ones.
Click here to learn how to make this cute crab
Toilet Roll Mermaid Craft
Photo by mollymoocrafts.com
Mermaids are always so fun to make and color, so when I saw this next craft, I just had to add these my list. I thought they were the cutest little things and you could even make a little under the sea scene to add them to which I thought would be a neat addition to place in your child's room.
Click here to learn how to make these cute mermaids
Paper Flower
Photo by artsycraftsymom.com
Summer is so bright and cheerful and you get to enjoy all the trees and flowers that have bloomed. That is why this next craft reminds me so much of a warm summer's day. These bright flowers are not only easy to make but they can be used in many ways from wall hangings to an addition to a nice summer card.
Click here to learn how to make these summer flowers
Summer Sun Paper Plate
Photo by theinspirationedit.com
When I think of summer, I think of warm sunny days and this sun is a perfect representation of that. This craft is not only a great excuse to pull out those unused paper plates, it is a perfect reason to let the kiddos play with some paints. Afterward, they will have their very own sun puppet.
Click here to learn how to make this sun craft
Kids Mini Sailboat Paper Craft
Mini sailboats are a great papercraft because they are one of those crafts that let kids use their imaginations. These sailboats will give your kids a lot of room to express their own creativity with colors, shapes, and different elements.
Plus, if you go to the beach they can take them and play with them, not in the water of course but they can make a nice addition to a sandcastle scene.
Click here to learn how to make these sail boats
Easy Summer Windmill Paper Craft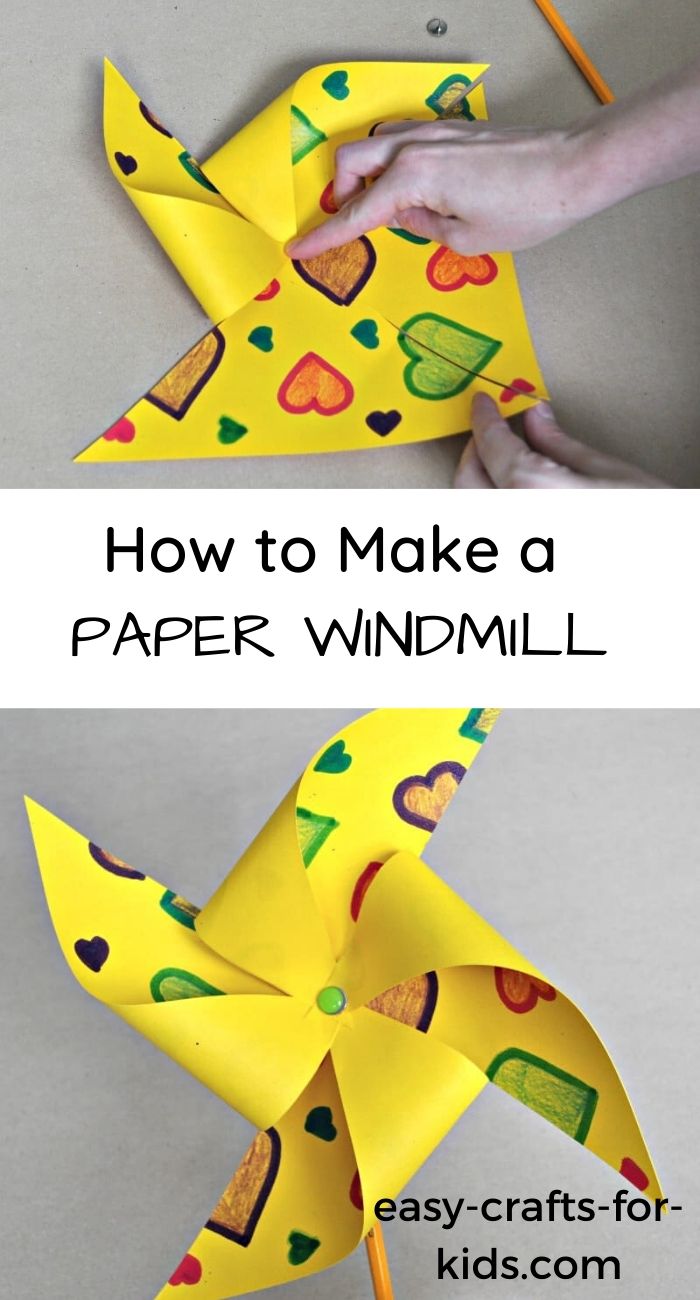 Photo by easy-crafts-for-kids.com
As a kid, one of my favorite summer pastimes was standing outside blowing on windmills. I can't explain how that feeling still sticks with me but I remember feeling the breeze as it moved the windmill.
This windmill craft is not only a craft your child will enjoy making themselves but it doesn't take much effort to have a functional windmill.
Click here to learn how to make a paper windmill
Paper Plate Day and Night Camping Craft
Photo by Non-Toy-Gifts.com
One of the great things about crafting is that there are so many different types of crafts from paper to artsy. This next camping craft is great because it combines two of my favorite things about crafting – creativity and interaction.
So not only is your child getting a great craft that is easy to do and will keep them busy as they use their creative skills but it gives them something to interact with afterward. That is a great added bonus!
Let your kids use their imagination and add their own elements to this one.
Click here to make this interactive camping craft
Paper Plate Unicorn Craft
Photo by simpleeverdaymom.com
I love paper plate crafts, as you can probably tell from this list. They are easy to put together for any age and very inexpensive. Plus, most of us have most of the tools required already in our pantries.
This cute unicorn paper plate is perfect for the unicorn lover in your home and afterward, they have something that can even be used as wall art. Your child can play around with different colors and faces and add glitter or whatever they can think up.
Click here to learn how to make this unicorn craft
Last Thing You Need to Know About Paper Craft Ideas for Kids
Paper crafts are not only a great time to ease your child's boredom they can provide many benefits. Schools have been using paper crafts as a way to help our children improve their motor skills, social skills, and so much more but that doesn't mean they aren't something that shouldn't be enjoyed at home.
I hope this post has boosted your love for papercrafts. Or, maybe if you already enjoy creating crafts with your kids then I hope you have found some new exciting craft ideas to complete this summer. Happy crafting!
Do you have a favorite craft from this list or do you have a craft you would like to share? Please comment below, I would love to hear your thoughts!